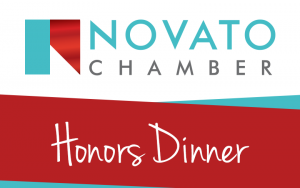 PRESENTED BY VALLEY MEMORIAL PARK CEMETERY & FUNERAL HOME
Congratulations to our 2022 Winners (Presented in 2023)
Thank you to our generous sponsors (2023)
Shaping Tomorrow Starts Here. 
The Novato Chamber thanks our 2022 Board of Directors!
Inducting our Newest Leaders - 2023 Novato Chamber Board of Directors
Coree Cameron
2023 
PESIDENT
CAMERON COFFEY & KAYE
2023 Officers & Board of Directors
Mary Jannisse
TREASURER
Jannisse & Hull CPA
Seth Shorett
Jodi Fischer
VICE PRESIDENT
FIRST CALIFORNIA MORTGAGE

Jim Tubridy
Stacey Beckhardt
AJ Vasquez
Michael W Jackson
Tom Young
Sherri Jacobs
VALLEY MEMORIAL PARK CEMETERY AND FUNERAL HOME

Betsy Ricketts
ULTRAGENYX PHARMACEUTICAL
Outstanding Leaders and Committee Heads (2022)
Committees give our members the opportunity to lead, affect change and grow their businesses. Through our dedicated committee heads the Chamber can grow and help support the Novato and North Bay economy. 
Shelley Dorssers
Tamara Hull
George Athas
ATHAS & ASSOCIATES REAL ESTATE
Jerry Peters
Seth Shorett
Garrett Grialou
 NOVATO OAKS INN  BEST WESTERN
Susan Tollefson
INSIDE OUT BUSINESS SYSTEMS
Lauri Hammer
Do You Have Questions? Contact the Novato Chamber Team!
If you have any questions about this page, the Novato Chamber's Signature Events, or hosting a Ribbon Cutting / Virtual Mixers, or Women in Business, click here to email Christina Niles!