FOSTERS A THRIVING AND INFORMED BUSINESS COMMUNITY BY PROVIDING INNOVATIVE EDUCATION THAT IS TIMELY RELEVANT AND BALANCED
---
Mission Statement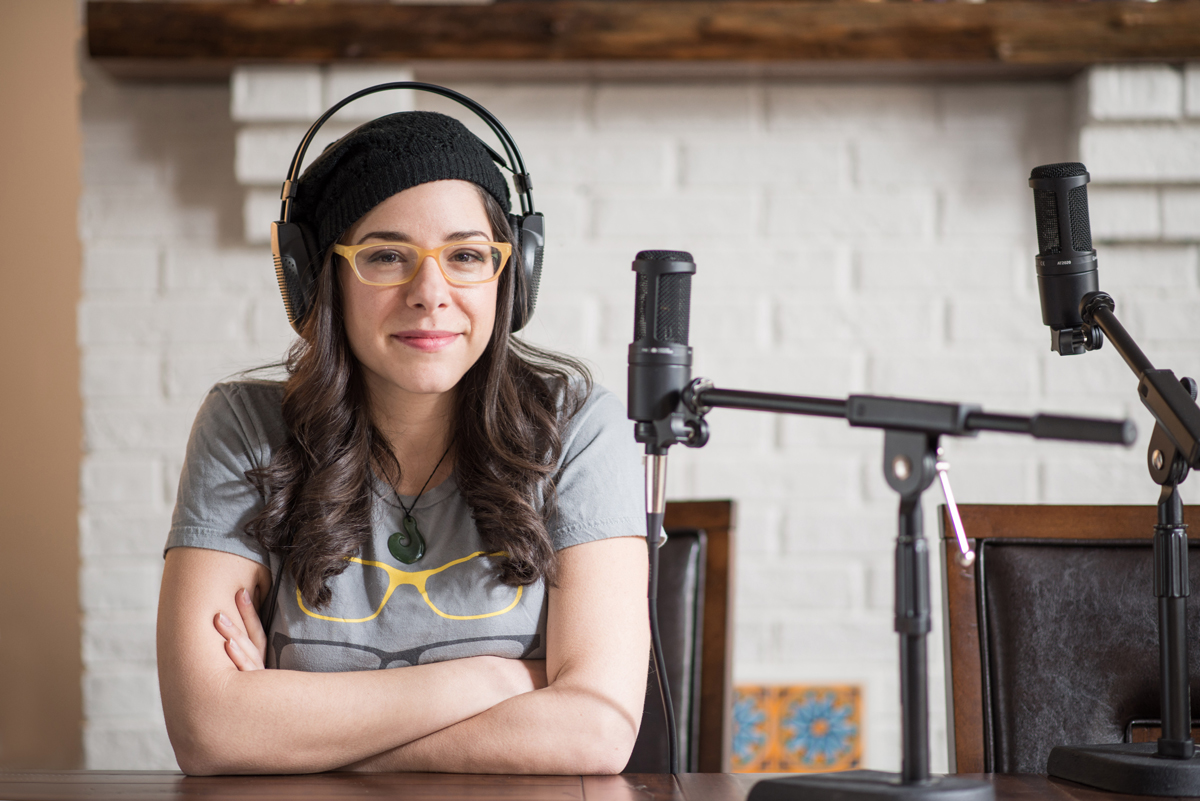 Podcasts & Cockails
January 28 -  Podcasts & Cocktails
Learn about the exciting world of podcasting, voice-overs and this expanding style of marketing. Perfect for businesses that are looking to try new tactics in 2020. We are headed to Strawberry Hill Productions in Bel Marin Keys.
---
January 28 | 5:30 - 7:30 PM 
Get hands-on experience with professional Podcast producers
Business Podcasts
Tune in to hear the Novato Chamber's Podcast. Topics that relate to business success and community development  that are intended inform and help the community succeed. Our podcasts are community focused to help business and residents shape tomorrow.
On Location
We are a mobile and active network. Some of our seminars and events take us on location.  Venue changes help keep the events lively and diverse.
Balanced Politics
The BEC proudly brings you informative political discussions including candidates forums, city-addresses and more. It is our policy to present balanced speakers aimed to help inform the businesses community about policies and civic discussions that may affect our community.
Growing
From intimate seminars to large-scale networking events, the BEC aims to foster your business' competitive edge. Keeping you one step ahead of the game makes our economy strong, nimble and creative.
Communication & Learning | Multitasking
Enjoy engaging podcasts aimed to help your business grow. The best part? Enjoy them from the convenience of your office or on the job or wherever!
Experts
Learn from experts! The BEC connects you with experts in all fields related to business and community. From HR to marketing; the resources available to your business can help support our local economy.
Community & Business
Gain a strong grasp on projects coming to town as well as the potential business partnerships that could develop for you and your organization. By connecting business with the plans of the future, your organization can prepare and build strong strategic plans.
Business Education Calendar
The views, topics and discussion expressed during BEC events do not reflect the views., beliefs or stances of any of the committee members, member business, or the Novato Chamber of Commerce. Topics are chosen based on the need for education and their relation to the mission of the Business Education Committee: to 'foster a thriving and informed business community by providing innovative education that is timely, relevant and balanced"
May 2019
If political discussions are brought up, the aim is to present information with the goals of understanding a deeper appreciation and grasp of the topics. The goal is not to influence or coerce. The BEC works to provide balanced views and help the business community understand the fallout from political topics.
PAST EVENTS & EDUCATIONAL PIECES
---
August 27, 2019 | Candidates Forum | 2019 Election | Districts 1, 3, 5
FILING EXTENTION
The nomination filing period for Novato City Council seats in Districts 1 & 5 for the November 2019 local election has been extended until August 14, 2019 at 5pm (Per the City Clerk's Office regular posted business hours). This extension is due to the fact that the current councilmembers who reside in Districts 1 & 5 (respectively) have not filed for re-election, therefore, extending the nomination period for that particular district.
SUBMIT YOUR QUESTIONS
For the first time in its 100+ year history, the Novato Chamber is seeking input for the Candidates Forum Questions. Fill out this quick survey and Submit your own questions!
LOCATION
Ultragenyx Pharmaceutical


60 Leveroni Ct | Bel Marin Keys




please allow time to travel during morning rush-hour
DISTRICT MAP
2019 marks the first year of District Elections in Novato. For the 2019 Election cycle, Districts 1, 3 and 5 will be voting for City Council representatives to represent the entire City of Novato.
CLEARNING MISCONCEPTIONS
The Novato Chamber will not make ANY endorsement of a candidate until there has been a candidates forum, or the opportunity to participate in a candidates forum has been rejected by eligible candidates.
CITYWIDE RESPONSIBILITY
While Novato has moved to District Elections, those elected to lead represent the entirety of Novato, NOT ONLY THE CONSTITUENTS WITHIN ANY PARTICULAR DISTRICT
CITYWIDE RESPONSIBILITY
While Novato has moved to District Elections, those elected to lead represent the entirety of Novato, NOT ONLY THE CONSTITUENTS WITHIN ANY PARTICULAR DISTRICT
ALLOW FOR TRAFFIC
Please note that morning traffic to Bel Marin Keyes can be brutal. People are advised to leave plenty of time for travel (also remember that most schools will be back in session which can contribute to bad traffic on local city streets)
REGISTER TODAY
The candidate's forum is a longheld tradition of the Novato Chamber. Whenever possible, we invite ALL candidates to take part in this civil discussion on topics that revolve around the wellbeing and future of our community. The public is encouraged to attend and to participate. 
7:30 AM - 8:00 AM
Networking / Coffee & Pastries
$5 Registration for Guest
8:00 AM - 9:00 AM
Candidates Forum 
9:00 AM - 9:30 AM
Novato Chamber Government Affairs Committee Meeting
CLOSED TO PUBLIC 
Tuesday, August 27, 2019


Ultragenyx Pharmaceutical




60 Leveroni  Ct #64 | Bel Marin Keys
ALLOW TIME FOR TRAFFIC ON US 101
Novato Chamber Endorsement Process
FOR YOUR CONSIDERATION
The Novato Chamber WILL NOT ENDORSE a candidate before the scheduled candidate's forum.
A candidate who has received the Chamber's endorsement in the past is not guaranteed to receive the endorsement in future elections.  All endorsements are made by the Board of Directors following a recommendation by the GAC (which will occur after the Candidates Forum).

James Petray
Susan Wernick
Marie Hoch
LOCATION
Trek Wine
1026 Machin Avenue
Downtown Novato
Get your questions answered as City Council begins to weigh the staff recommendations for the future of cannabis operations in Novato. 
Hear from City staff the proposed zoning and business permitting regulations. Learn how businesses work with employee HR and compliance regulations related to cannabis. Hear from owners of cannabis-based businesses to learn about their industry and learn about the potential tax revenue streams for Novato.
The Business Education Committee (BEC) has filled the room with experts from public safety, city zoning, and the cannabis industry. Ask your questions and learn what is in store for the community.
Together with our panel of experts, we hope to demystify the rumors and unknowns about the cannabis regulations proposed for the city of Novato.
Understanding proposed zoning & land-use
Examples of local neighboring cities' cannabis regulations /effects on commerce & public safety
Opportunity to network and discuss questions with city staff and experienced owners of private cannabis businesses.
Vicki Parker
Community Development Director, City of Novato
Steve Sattler
Steve Sattler Law Firm
Employment Law
Tim Cromartie
HdL Consulting,
Cannabis Taxation and Regulation Firm
Michael Clarkson
Experienced Medical Cannabis Distributor
Eli Melrod
Solful, Sebastapol
CEO & Co-Founder
Tess Kofoid
Solful, Sebastapol
Senior Director
Brandon Levine
Mercy Cellness, Cotati
Founder & CFO
Jose Pecho
Cannabis Realtor & Business Owner
La Corona
Novato PD
5/6/2019
Staff Report From Planning Commission
INCLUDES MAPS & COMMERCIAL BUSIENSS LICENSING

Do You Have Questions? Contact the Novato Chamber Team!
If you have any questions about this page, the Novato Chamber's history, marketing, social media, branding or if you want to learn more about utilizing the Chamber's marketing arm for your business, contact Theodore Madias, click here to send an email!
Pat Eklund Pam Drew Councilmembers Founding Hutch Turner Novato Chamber San Rafael Chamber Petaluma North Bay Community Eric Lucan Sonia Tanner Arnold Shroyer Santa Rosa Metro Leadership Exposed