Based upon the statements today by Governor Newsom - the County has issued the following release.   Your Novato Chamber wanted to make sure you get the latest details and information.
Some Indoor Businesses Close Due to COVID Spike
Governor calls for immediate closure of indoor malls, personal services, non-essential offices
San Rafael, CA –
 A spike in confirmed 
COVID-19
 cases and hospitalizations across the State of California has prompted Governor Gavin Newsom to close indoor operations of several industries effective immediately
. 
At a July 13 press conference, the Governor announced the immediate closure of the following industries for all counties:
indoor dining at restaurants
wineries and tasting rooms
movie theaters
family entertainment centers
zoos and museums
card rooms
bars (including both indoor and outdoor operations of bars, brewpubs, breweries and pubs).
In addition, Marin County and more than 30 other counties on the 
state's watch list
 are required to close additional industries, including indoor gyms and fitness centers, indoor worship services, indoor office space for noncritical sectors, indoor personal care services, indoor hair salons and barbershops, and indoor malls.
Businesses affected by the announcement are to remain closed until the restrictions are lifted. In his remarks, the Governor estimated that 80% of Californians would be impacted by the overall closure decision.
In Marin, this effects office space for non-critical services, indoor hair salons and barbershops, and indoor malls. Noncritical services are defined as non-essential businesses as listed in Section 15.f of the current 
shelter-in-place order.
 In addition, wineries, tasting rooms, bars, brewpubs, breweries and pubs that did not provide on-site dining prior to the March sheltering order must close all operations, including outdoor settings.
Marin joined the state's watch list July 2 because of a rise in local confirmed COVID-19 cases and hospitalizations, partially influenced by the outbreak at San Quentin State Prison. On July 5, local indoor dining establishments were forced to stop operating as a result of the watch list classification.
Fewer Marin industries are impacted by the announcement due to Marin's cautious approach and pace to reopening local businesses. On June 26, Marin slowed its reopening pace, pausing some planned reopenings and stopping additional reopenings until further notice.
The updated 
status 
of businesses and industries reopenings in Marin County can be found at 
MarinRecovers.com
. Additional details about the Governor's directive can be found at 
COVID19.CA.gov.
– After being added to the State of California's watchlist on Friday, July 3, Marin County's COVID-19 numbers did not improve. Effective 11:59 p.m. Sunday, July 5, indoor dining will not be allowed for a minimum of three weeks in Marin because of the ongoing public health emergency. The mandatory closure comes only one week after restaurants were allowed to offer inside seating for the first time since March.
Outdoor seating and take-out service remain allowed at restaurants as long as public health precautions are taken. Those can be found on the Marin Recovers website. The California Department of Public Health (CDPH) is forming strike teams to help patrol restaurants and other businesses that refuse to comply with COVID-19 safety measures.
On July 2, Marin was added to the list of California counties that were being closely monitored for increased COVID-19 activity. Three consecutive days of statistical unimprovement meant the CDPH could shut down a segment of the economy or instigate a new virus containment strategy.
Marin County Public Health is urging renewed diligence by everyone on adhering to the shelter-in-place order first established March 17. Wearing facial coverings in public, washing hands often, adhering to social bubble guidelines, and practicing social distancing are among practices that will help curtail the coronavirus outbreak and lead to more openings in economic sectors. Learn more at coronavirus.marinhhs.org.
COVID-19 UPDATES & RESOURCES
Telecommuting:  Employers may be able to avert layoffs or work reduction by offering flexibility in work location and hours through telecommuting. The U.S. General Services Administration website provides an array of resources to help guide employers in offering and managing telecommuting or remote work.
TIPS FOR RESTAURANTS
Governor Newsom has called for the closures of bars, nightclubs, brewpubs and wineries to help prevent the spread of COVID-19. Restaurants are only allowed to offer delivery/take out.  Consider re-deploying staff to delivery and order intake, call your insurance agent to see what necessary changes you may need to make to reflect the changes in your staffing and operations. Orders could also be provided through technology applications like uber eats, grubhub or doordash. Each of these businesses will have their own policies and fees you will need to review.
TIPS FOR RETAILERS
Retalers could consider utilizing online marketplaces like  Esty, Amazon Marketplace, Bonaza, Ebay Store, Wish, Shopify to augment sales during this disruptive time.  Here is a helpful article for small businesses to evaluate the pros and cons of different online marketplace options.
SMALL BUSINESS RESCOURCES
The Office of Emergency Services are making SBA Disaster Loans available to businesses impacted by COVID-19. You can find more information on those programs, here. KIVA is another small business lender, though they haven't announced any COVID19 related lending as of yet. You can find more information about them here
California Governor's Office of Business and Economic Development (GO-Biz)
GoBiz Provides many services to employers affected by COVID-19. For the most up-to-date state resources for businesses, visit the GO-Biz resource page. The CA Employment Development Division (EDD) is granting a 60-day extension to file state payroll reports and/or deposit state payroll taxes without penalty or interest for employers experiencing hardship from COVID-19. For the most up-to-date information, visit CA EDD's COVID-19 resource page.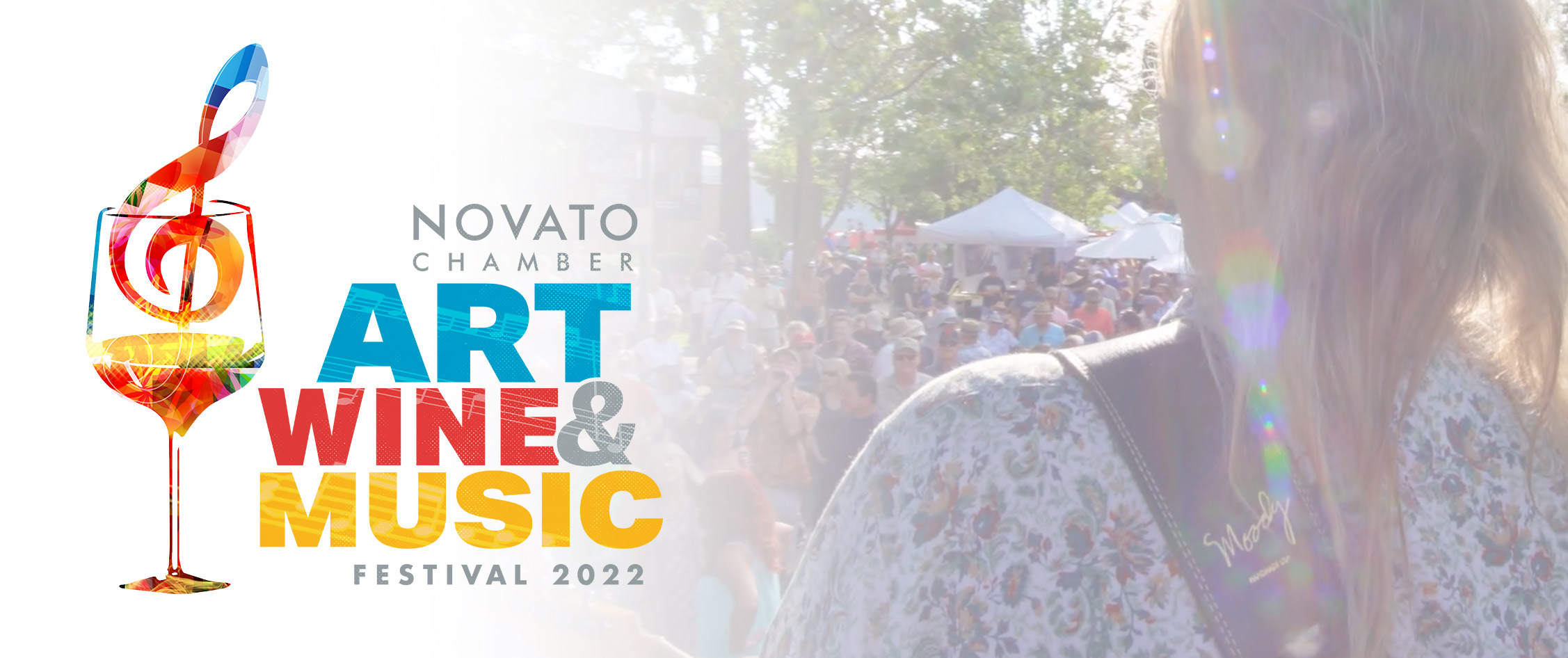 Saturday, June 18, 2022 | 11 AM- 7 PM
Sunday, June 19, 2022 | 11 AM - 6 PM
ADMISSION FREE | DOWNTOWN NOVATO